Subjects Taught
---
Grade 1


Education
---
I received my teaching degree from Mercer University.

Experience
---
I have been at Arbor Station for 23 years. I have taught first, second, and third grades. I love this school and the community and could think of no other place I would rather be. I was Teacher of the Year for Arbor Station Elementary for the school year 2010-2011. I belong to the teacher organization PAGE.
ONCE A BEAR, ALWAYS A BEAR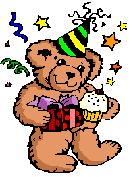 Bio
---
I am a life-long resident of Douglas County. I attended South Douglas Elementary, Fairplay Middle and Douglas County High School. I cannot imagine having any other career. I enjoy the challenges and accomplishments associated with education. I enjoy hunting, fishing, camping, gardening, reading, and spending time with my family. I have been married to my wonderful husband for 20 years. Together we have a daughter and son and two wonderful grandbabies.