Subjects Taught
---
Grade 4


Education
---
Reading Endorsement Add On - MRESA

Masters Degree - Curriculum & Instruction with an Emphasis in Leadership - University of Colorado

Bachelors Degree - Early Childhood Education - University of West Georgia
Experience
---
2013-Present: Arbor Station Elementary in Douglasville, GA - 1st & 4th Grade Teacher

2006-2013 : Eastside Elementary in Douglasville, GA - Title I Reading Teacher

1998-2003: Evans Elementary in Colorado Springs, CO - 1st Grade Teacher

1996-1998: Beacon Primary in Ft. Carson, CO - K, 1, 2 Multiage Teacher
Bio
---
Mrs. Lauren Cook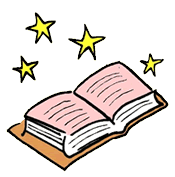 Fourth Grade English/Language Arts Teacher
I am a product of the Douglas County School System. I attended Arbor Station Elementary, Chapel Hill Middle School and graduated from Douglas County High School. I received my undergraduate degree in Early Childhood Education from The University of West Georgia. I received my Masters Degree in Curriculum and Instruction from The University of Colorado. In 2009 I obtained my Reading Endorsement. In 2010 I became Orton Gillingham certified at the associate level.
I have been married to Jonathan Cook for over 20 years and we have two sons, Henry and Charlie.
I am currently in my 19th year of teaching. I taught a K-1-2 multiage class for two years in Colorado at Ft. Carson and first grade for an additional five years in Colorado. After those seven years of teaching I took three years off to move back home to Georgia and stay home to take care of my sweet boys. I began teaching again in 2006 as a 1/2 time reading teacher at Eastside Elementary in Douglasville. In 2007 I went back to teaching full time at Eastside as a Title I reading teacher. In 2009 I was honored as Eastside's Teacher of the Year. Due to Title I budget cuts I found out my position would be dissolved at Eastside beginning in the 2013-2014 school year so I decided to seek a transfer to another elementary school closer to my home. I was thrilled to be able to transfer to Arbor Station. I feel at home at Arbor Station because this is where I attended elementary school (MANY years ago) and where my mom worked for 13 years. Earlier this year I was extremely honored to be named Arbor Station's Teacher of the year for the 2017-2018 school year. This year I am excited to begin a new chapter in my teaching career and move from first grade to fourth grade. I am blessed to be in the position to teach, love and impact such a diverse and talented group of students. I LOVE MY JOB!