Welcome to the Arbor Station Elementary Guidance Page!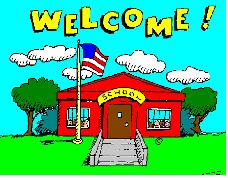 Elementary Guidance...
A preventive program focusing on the needs of all children:
~ as they grow and develop
~while prevention of difficulties is possible
~when they need a friend to listen
Elementary School Counselors Help By:
Counseling, Consulting, Coordinating and Teaching
Counseling....
Promoting the development of communication skills and understanding of self and others
helping develop skills for thinking and solving problems
guiding students in setting positive goals, exercising self-responsibility and improving academic progress
providing support during personal and family crisis
Consulting...
with PARENTS: to discuss the social, emotional and educational needs and growth of their children
with TEACHERS: to enhance the child's individual development and academic success in a positive environment
with ADMINISTRATORS: to promote an optimal learning environment for all students
Coordinating...
Transition between grade levels and schools
referrals to community agencies
classroom guidance
small groups and individual needs
Teaching...
peer relationships
problem-solving skills
decision-making skills
conflict resolution
self awareness and self esteem
coping skills
How does your child meet with the COUNSELOR?
self referral
teacher referral
parent referral
administrative referral
special services referral
referral by a friend
If you have any questions
please contact Arbor Station's Counselor,
Mrs. Heather Rainey
770-651-3021
News from the School Counselor--
1.
Congratulations are in Order!
We are learning and SHOWING good character at ASES!
Have a look at us on the bulletin boards in the hall leading out to the gym. Those of us who have been named for good character through the month have our pictures displayed! What a good-looking bunch we are! We have been nominated for this honor by our teachers and/or our own classes.
2. A reminder about Attendance Policies at ASES:

Attendance Policy Reminders
The state-wide attendance policy reads," Any parent, guardian, or other person residing in this state who has control or charge of a child or children enrolled in Douglas County Schools who accumulates more than five unexcused absences is in violation of O.C.G.A. 20-2-690.1(Compulsory Education) and shall be guilty of a misdemeanor and, upon conviction thereof, shall be subject to a fine not less than $25.00 and not greater than $100.00, imprisonment not to exceed 30 days, community service or any combination of such penalities, at the discretion of the court having jurisdiction.
Two reasonable attempts to notify the parent/guardian will be made by the school on the fifth unexcused absence. If no response is achieved, the school shall send a notice by certified mail, return receipt requested. Each day's absence from school after notification on the fifth unexcused absence shall constitute a separate offense."
3. Contact Heather Rainey, School Counselor:
Email: heather.rainey@douglas.k12.ga.us
School Guidance Office Phone: 770-651-3021 (Please leave a Voice Mail Message, if I do not answer the phone right away.)